Our Culinary Orchestra
The cuisine of the Auberge is the instigator of new flavors and gourmet discoveries. This year, two new chefs are comining their passion to create honest, fabulous and tasty dishes.
Inspired by the Lanaudière region and local flavors, Amélie Dumas and Regis Le Goff-Tronchet have reinvented their menu with a selection of innovative cuisine. Always looking for the latest trends, they will impress you as well as in the morning and in the evening. It is through the seasons that they draw their inspiration from herbal gardens and edible flowers in the summer, and warmth and comfort in the winter.
The success of this fabulous duo would not exist without the entire team of the dining room and kitchens. Because of the team spirit, we receive waves of compliments from the design of the dishes, always more colorful than the others.
Eating at the Auberge du Lac Taureau is a gourmet experience that involves more than just food. It is to satisfy its senses by discovering new flavors, seated before an impregnable view and know that the service will be excellent since satisfaction is the watchword. It is the contribution of everyone who makes unique the gourmet experience of the place.
This is the way of thinking that prevails in the kitchens of chefs Amelie and Régis.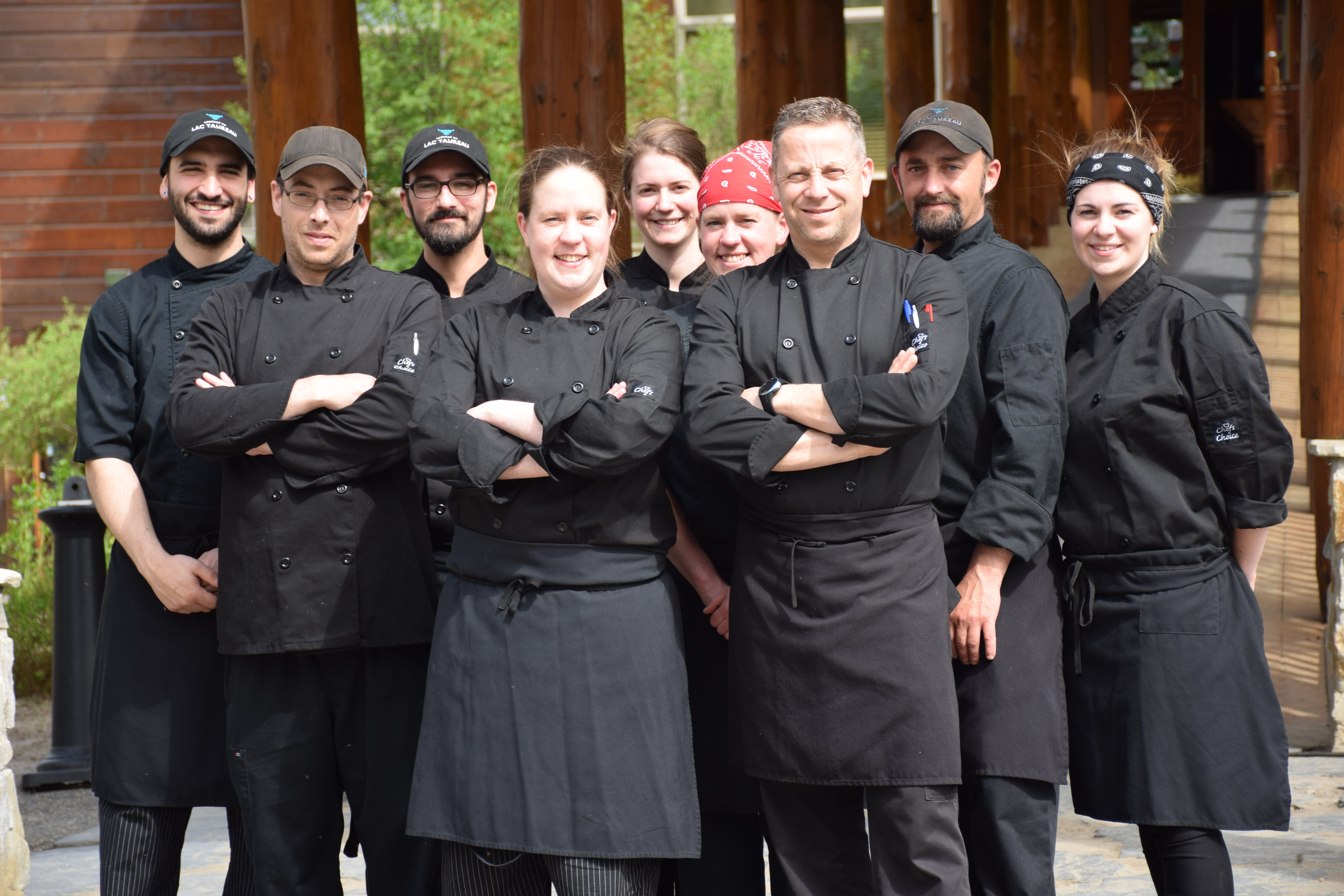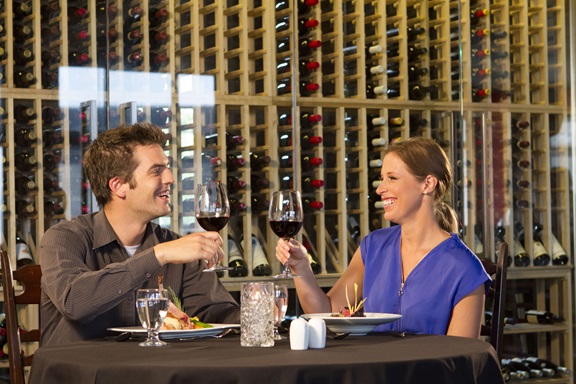 The restaurant… Spectacular!
For an intimate dinner, to celebrate a special occasion or just to savor the local cuisine, the Auberge's restaurant is the place to go! With its large windows over a 100 ft., the scenery is unique at each season or time of day. From your table you can admire the nature while tasting a dish of your choice. The restaurant is spacious and open with a cathedral roof and a warm fireplace.
The chef Michel Goulet loves what he does!
He likes cattail hearts, fiddleheads, sea asparagus, chef Michel Goulet mixes forgotten cuisine flavors with refined arrangements. Inspired by the past he creates amazingly modern dishes. He loves the taste of fresh, good and unusual food. His cuisine evolves in the midst of the nature that surrounds the auberge, in rhythm with the different seasons. Surprising gourmands with its creative madness, from the taste to the decoration with different shapes and vibrant colors.
With his vast experience, their passion and unrivaled skill, Michel and his team work together with our local farmers to select the freshest ingredients to create an array of tastes, colors and textures that are worthy of their talents. The gardens on the edge of the auberge complete the dishes with herbs and edible flowers.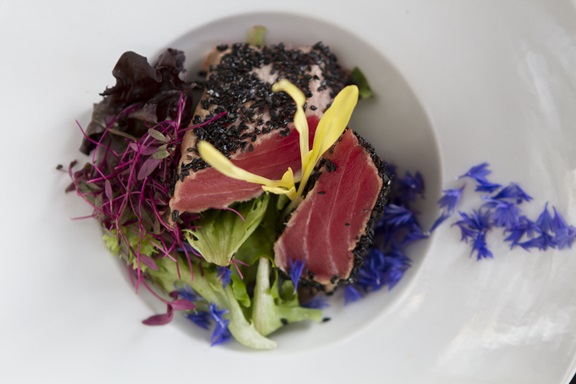 Reservations
To be sure to have dinner at the time you prefer, we advise to reserve in advance. You can contact our hostess at 1-877-822-2623, extension 8419. Enjoy your meal!