Culinary Excellence at Lake Taureau
Fine cuisine for all tastes. Come and enjoy!
GOÛTER.
Nous partageons avec enthousiasme notre passion pour le vin et la gastronomie en élaborant des recettes terroir aux saveurs exquises. Gâtez-vous et venez nous voir.
Discover.
We offer an environment where people can enjoy delicious cuisine, while listening to good music and being surrounded by a beautiful clientele. An experience we never get tired of.
Live.
For a casual dinner, celebrating an occasion or simply enjoying regional cuisine, the dining room is the place for you! With its fenestration, the dining room offers a unique spectacle.
Restaurant
The cuisine of the Auberge is the instigator of new flavors and gourmet discoveries. This year, two new chefs are comining their passion to create honest, fabulous and tasty dishes.Inspired by the Lanaudière region and local flavors, Amélie Dumas and Regis Le Goff-Tronchet have reinvented their menu with a selection of innovative cuisine.
Always looking for the latest trends, they will impress you as well as in the morning and in the evening. It is through the seasons that they draw their inspiration from herbal gardens and edible flowers in the summer, and warmth and comfort in the winter.
The success of this fabulous duo would not exist without the entire team of the dining room and kitchens. Because of the team spirit, we receive waves of compliments from the design of the dishes, every plate is more colorful than the next.
Eating at the Auberge du Lac Taureau is a gourmet experience that involves more than just food. It is to satisfy its senses by discovering new flavors, seated before an impregnable view and know that the service will be excellent since satisfaction is the watchword. It is the contribution of everyone who makes unique the gourmet experience of the place.
This is the way of thinking that prevails in the kitchens of chefs Amelie and Régis.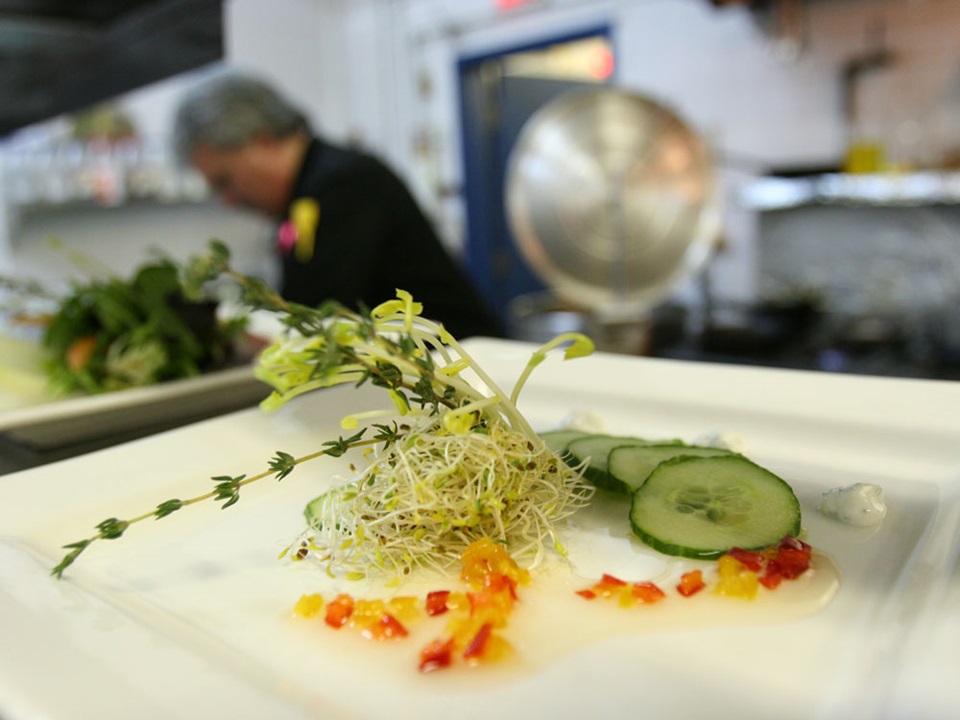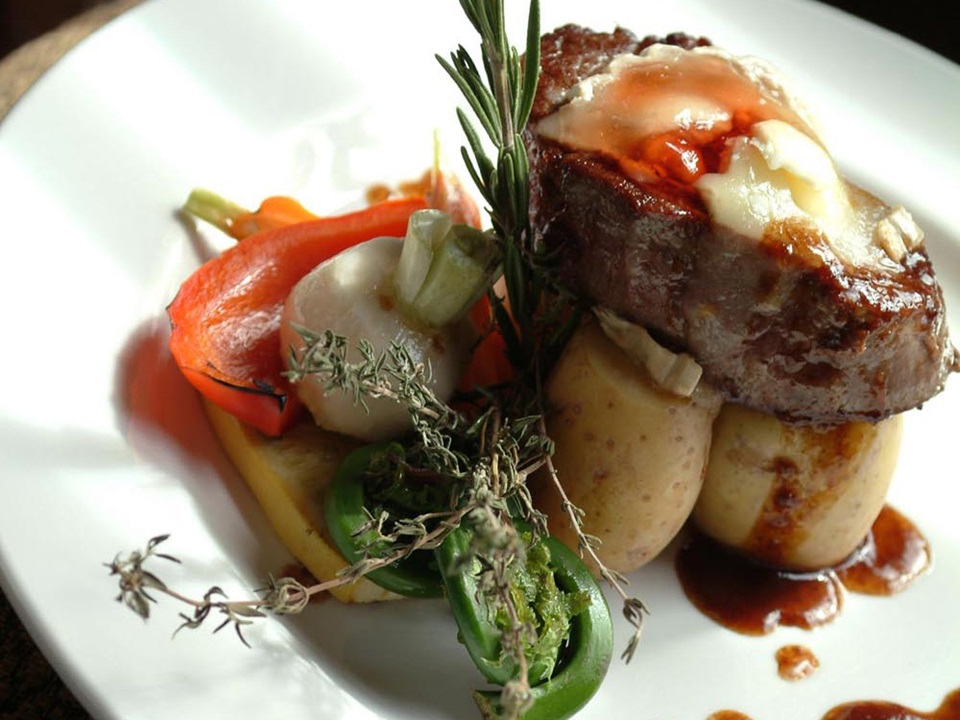 Le Bistro
Choose the Bistro with its fireplace and its spacious terrace. Get comfortable at the bar for some drinks.The bistro is not only for lunch or dinner; it is also a perfect place for cocktails in the evening.
A pool table, cosy chairs and a beautiful view to the ponds and the lake and Auberge provide a unique setting. The opening and closing hours of the Bistro vary according to occupancy.
Ask the front desk for the service hours.