Find Your Freedom At Les Condos Du Lac Taureau
Cozy Stays In The Lap of Nature

Located on the shores of magnificent Lac Taureau, les Condos du Lac Taureau are yours to discover. One and Two Bedroom condo units sleeping from 2 to 6 people, are built from the finest natural materials, lovingly furnished and ready to make your vacation dreams become reality. On the edge of nature, but with every modern amenity at your fingertips, les Condos du Lac Taureau await you.
We have the Perfect Condo for Your Vacation Getaway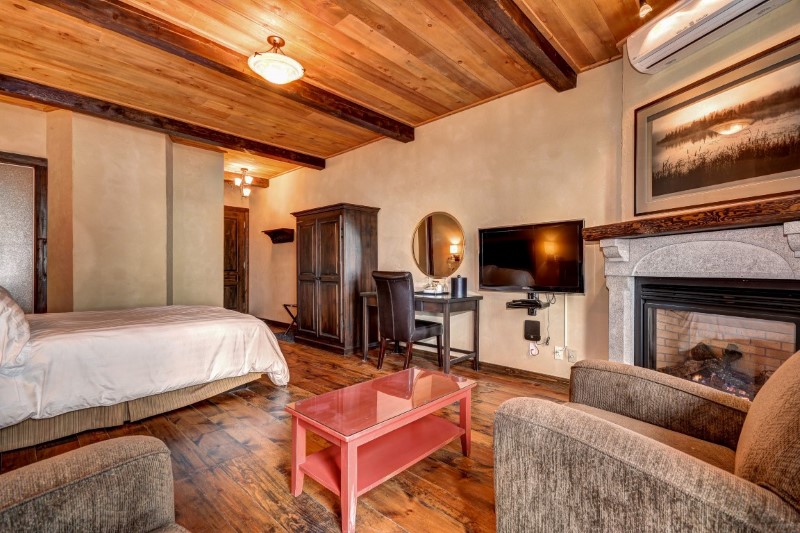 Classic Condo
The classic condo offers spacious accommodation with stunning views over magnificent Lac Taureau. Superbly equipped and lovingly maintained, the classic condo will be your home away from home.
Grand Classic Condo
For those who need a little more space, we offer the Classic Grand condo. With two double beds (Queen), a double sofa bed and two bathrooms, the condo comfortably accommodates 6 people.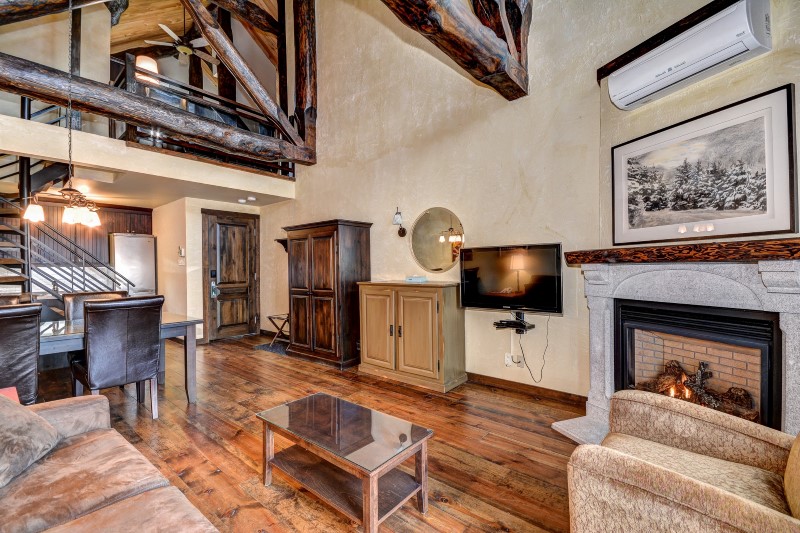 Presidential Condo
The Presidential Condo is full of unique features arranged over two floors with stylish use of natural logs – it truly is Rustic Chic at its best! It's the perfect destination when you want a little luxury.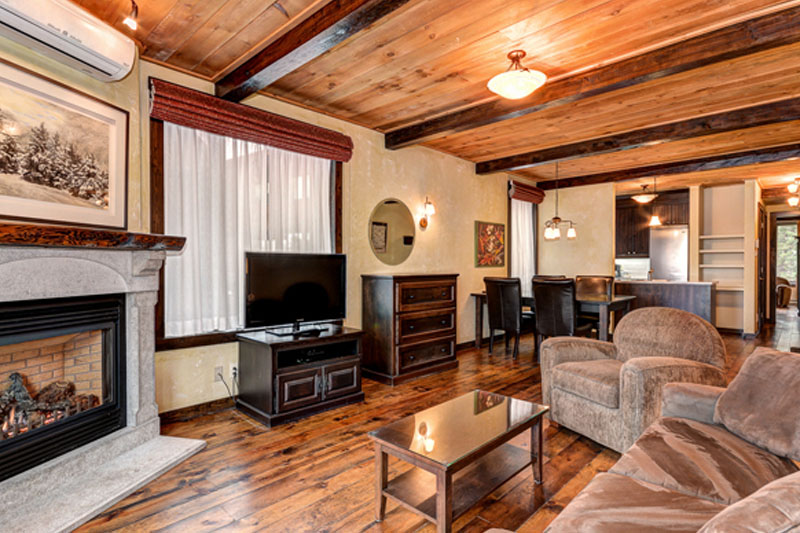 Classic Studio
The classic studio looks out over magnificent Lac Taureau and is perfect for a couples getaway. Enjoy the views from the living room or the large balcony.